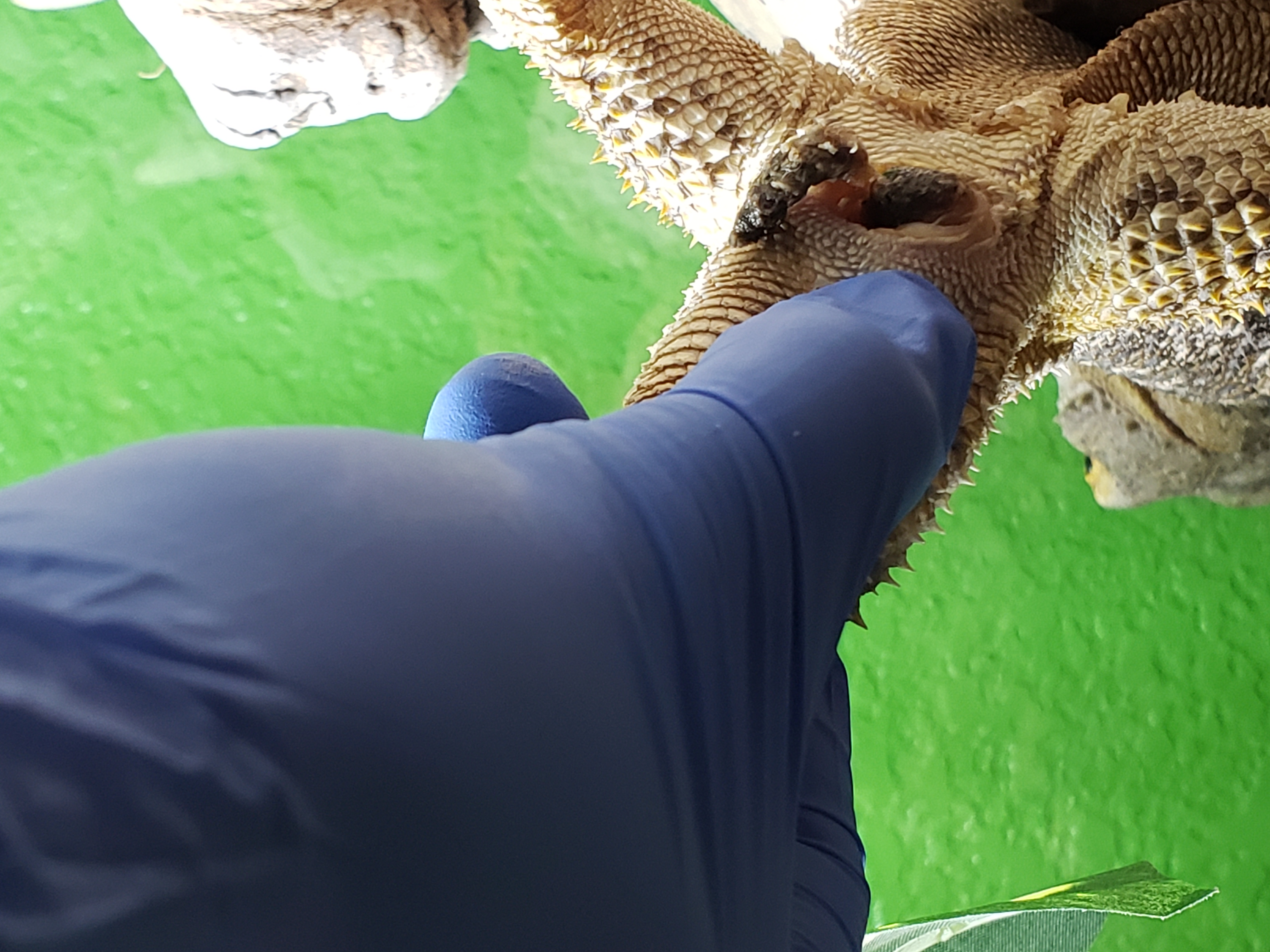 This is Sylvia. Sylvia is a rescue, and was at the time thought to be a girl... I have since come to find out that isn't the case (learned about femoral pores). Haven't renamed yet.
Sylvia has had some issues in the past with sperm plugs, old stool, etc getting stuck in his vent. I usually can give it a day or two and a few soaks. Maybe a gentle tug. No problems.
I was on a 3 day trip and came back to this. It was much smaller before taking this picture. I had done a soak, slowly working it out farther and tried to pull it... this is weird. I have never seen anything like it. It seems to be attached to something, and was slightly retracting when I pulled on it gently. Then I pressed on the vent and saw even more. I am panicked, to say the least.
Can anyone help me figure out what to do? What it is? The vet is closed and will be until Monday morning.